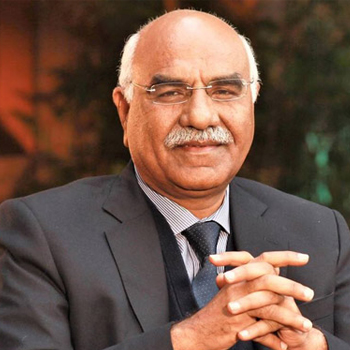 Dr. Amjad Saqib founded Akhuwat, an interest- and collateral-free microfinance program, nearly two decades ago. Today, that same not-for-profit program has grown into Pakistan's largest microfinance institution that helps millions of poor families – and it has now won Dr. Saqib the Ramon Magsaysay Award 2021, the 'Nobel prize of Asia'.
Doing good
The prestigious Ramon Magsaysay Award was established in 1957 to honor individuals who have made extraordinary contributions towards the eradication of poverty in Asia and the development of the continent. It is named after President Magsaysay of the Philippines who was responsible for the 'golden age' of his country, characterized by clean, good governance.
Since its inception, only ten Pakistanis have received the award. Dr. Saqib, who attended the virtual ceremony this year, has joined the likes of the Dalai Lama and Mother Teresa with this win.
"It is indeed a privilege and an honor for Pakistan and Akhuwat that our efforts to create a poverty-free world have been recognized by the esteemed Ramon Magsaysay Foundation," says Dr. Saqib. "I am humbled to be the recipient of this year's award as it will act as a stimulus to continue working for our mission with new vigor."
Akhuwat has till date helped three million families by distributing 4.8 million interest-free loans in Pakistan, which amounts to a staggering USD 900 million. The organization has an incredible 99.9% repayment rate.
Making us proud
Dr. Saqib attended the American University in 1993 as a Hubert H. Humphrey Fellow. According to him, this time proved to be a defining one.
"My experience as a Humphrey fellow has been extremely rewarding throughout my professional journey. It empowered and enriched me to develop and nurture my vision of a better world; a world without poverty and exploitation," he says.
"I feel indebted to this program for the inspiration it has given me, which will help me in spreading Akhuwat's vision by establishing a bond of love and solidarity across Pakistan."