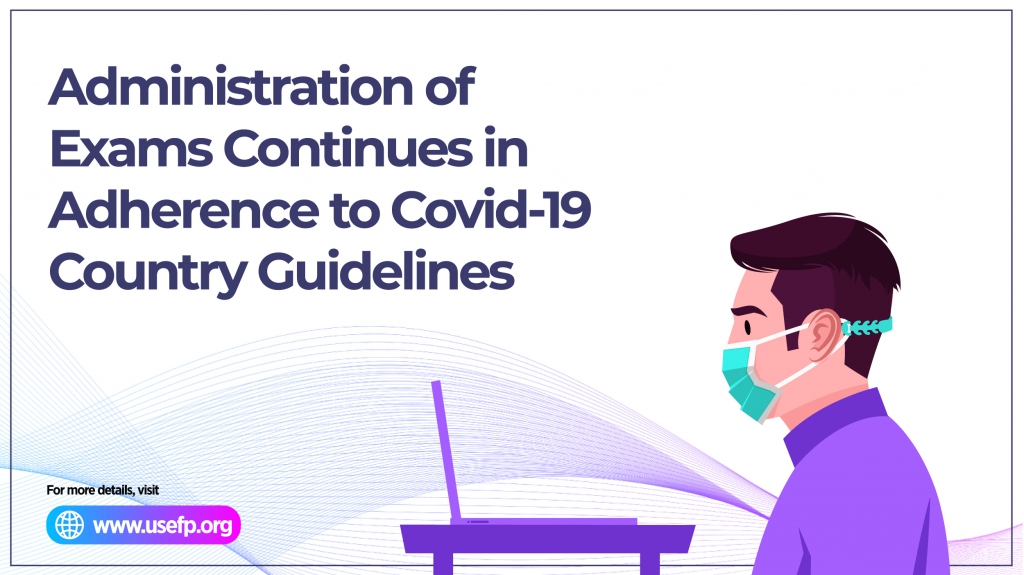 This quarter saw a significant drop in the Covid-19 infection rate, allowing the Testing department to return to full seating from March 10. This coincided with an increase in GRE registration requests following the 2023 Fulbright announcement, and additional test takers were accommodated smoothly.
Here are some highlights from this quarter:
Fulbright announcement
As soon as the 2023 Fulbright Program opened up in February, the examination department received an increasing number of requests for GRE registrations. All requests were handled and resolved timely. Test-takers who could not register for the GRE online were given the option to register through the Testing department. The team anticipates receiving even more GRE scheduling and registration queries in the upcoming weeks.
Change in USMLE Step 1 scoring
The USMLE Step 1 score reporting shifted from a numeric score outcome to pass/fail for exams taken on or after January 26, 2022. This change is viewed as an essential first step toward facilitating broader, system-wide changes to improve the transition from undergraduate to graduate medical education.
USMLE scheduling requests 
Because of the STEP 1 scoring transition, the department saw an increase in scheduling requests from USMLE test-takers. These were resolved on time and all test-takers were accommodated despite the limited number of seats.
SAT administration
The SAT was successfully held on March 12. A total of 149 candidates registered for the exam in Islamabad and Lahore. The next SAT will be conducted on May 7, and the deadline to register is April 26.
CFA exams conducted
A new Chartered Financial Analyst (CFA) exam testing window opened in February. In the two-week time frame, 41 candidates appeared for this exam at USEFP's testing centers. The CFA is a three-part test with Level I conducted in the first week and Levels II and III conducted in the second week. The next window will open in May.
Safety first, always
Despite the dip in Covid-19 cases and the return to full seating, the department continued to prioritize the health and safety of test-takers and staff. The Testing team carried out various activities to reinforce Covid-19 SOPs, such as observing social distancing, wearing a mask anywhere inside the premises, and sanitizing hands and surfaces consistently.