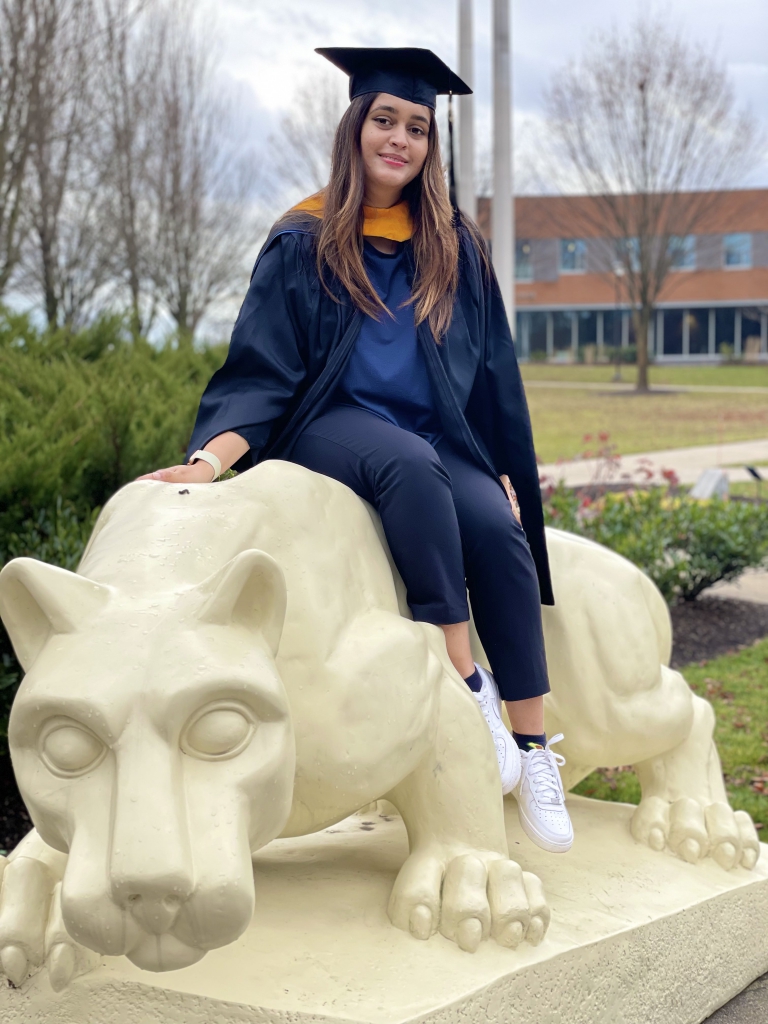 Our Fulbright alumni continue to make us proud and Aaishay Haque, who graduated from Penn State University in Spring 2022 with an MA in Applied Behavior Analysis and a 4.0 GPA, is certainly no exception. During her time in the U.S., Haque became the first Pakistani to be awarded the university's Outstanding Graduate Student Award in Applied Behavior Analysis, an honor that is given to just one student from the cohort.
Her list of accolades does not end there. Haque was also the first-place winner at the Penn State Graduate Exhibition 2021 for the school of Social and Behavioral Sciences and served as the first author and presenter for a research project on setting reinforcement schedules for individuals with autism.
Back to Pakistan, she is now completing experience hours under supervision and working towards becoming a Board-Certified Behavior Analyst.