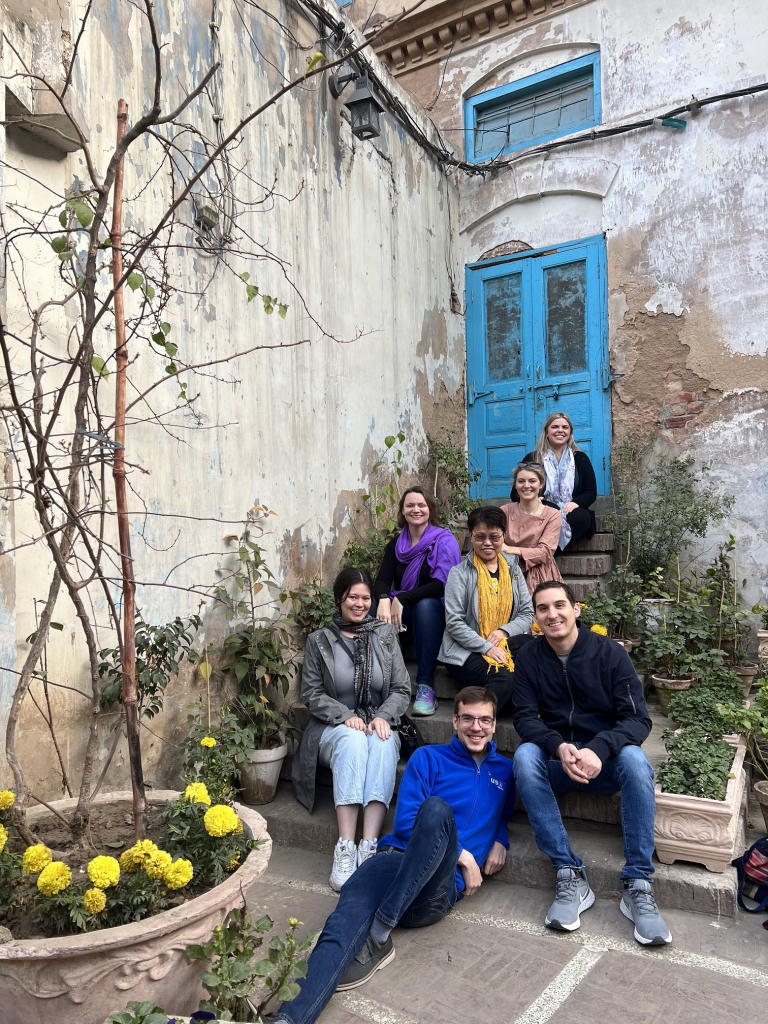 They say a good mix of work and play is required for any successful tour – and Team EdUSA certainly did not miss this memo. With half of the representatives on the EducationUSA South Asia tour visiting Pakistan for the first time, the group thoroughly enjoyed many tourism activities skillfully woven into the ten-day itinerary: trying the local cuisine, exploring local attractions, and taking part in cultural activities.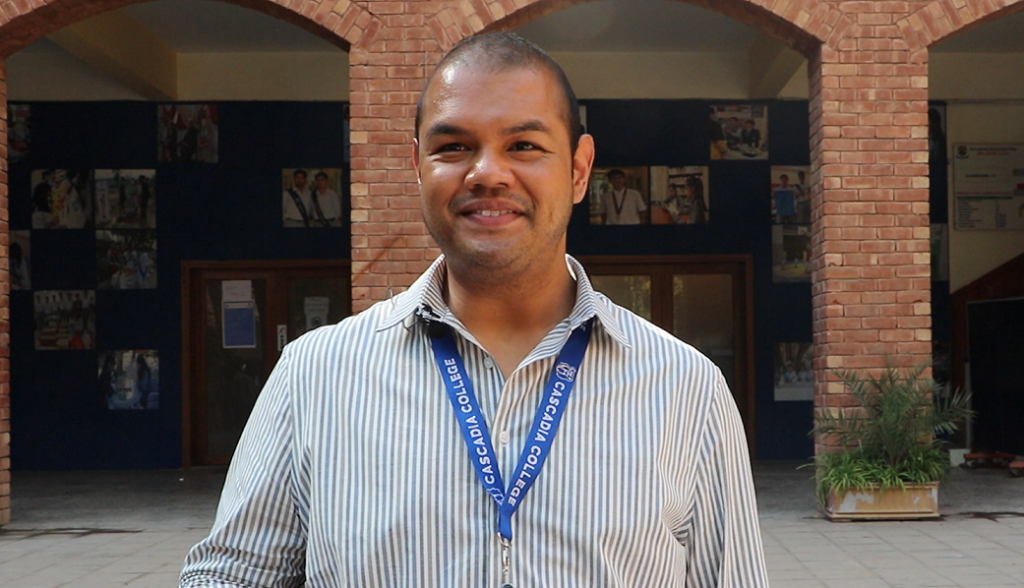 "Loved all the tourist activities! They were a breath of fresh air from the recruitment," said Raldy Mariano from Cascadia Community College. "Team EdUSA, thank you so much for the knowledge you've shared with us about your culture. They will be things we always remember. Can't wait for the next tour!"
The tour began with a decadent dinner at Kolachi, a restaurant jutting out into the Arabian sea. Karachi's famous sea breeze, moonlit sky, and delicious food options truly commenced the programming on a high note.
In Lahore, the introductory dinner was hosted at Haveli, a restaurant that enjoys a truly spectacular view of the Badshahi mosque. Later on, a visit to the historic old city was organized. The tour guide did an excellent job of shedding light on the rich history of the area, talking about the restoration efforts, and guiding the group. Everyone soaked in the magnificence of the Wazir Khan Mosque and the Shahi Hammam (royal bath).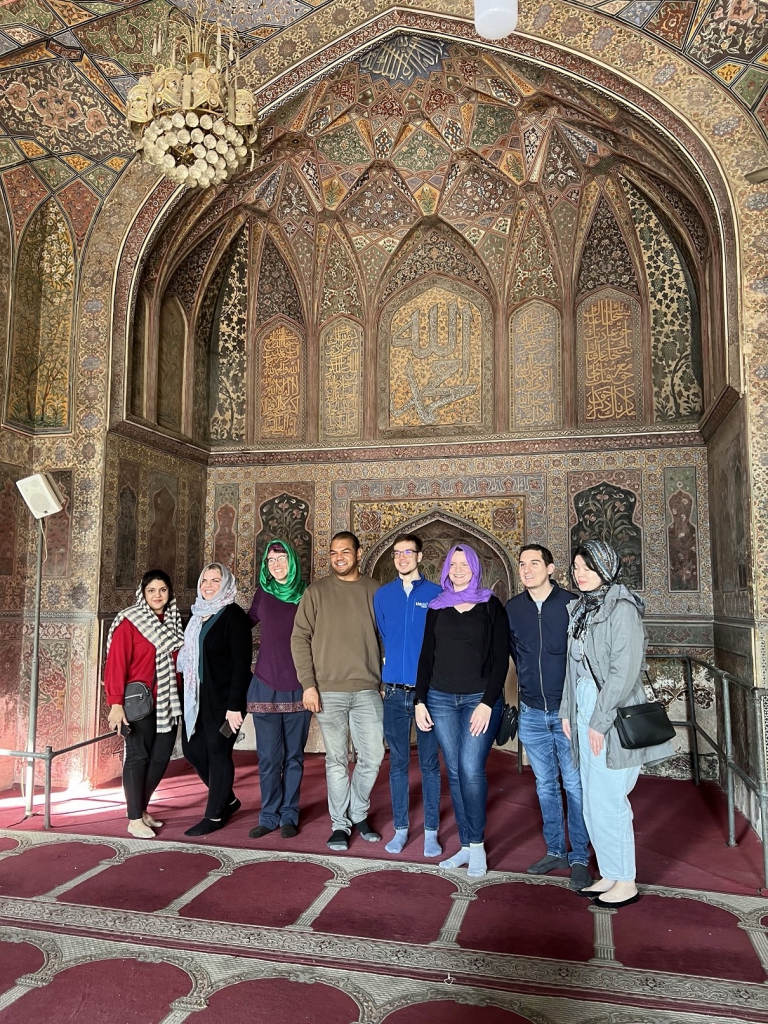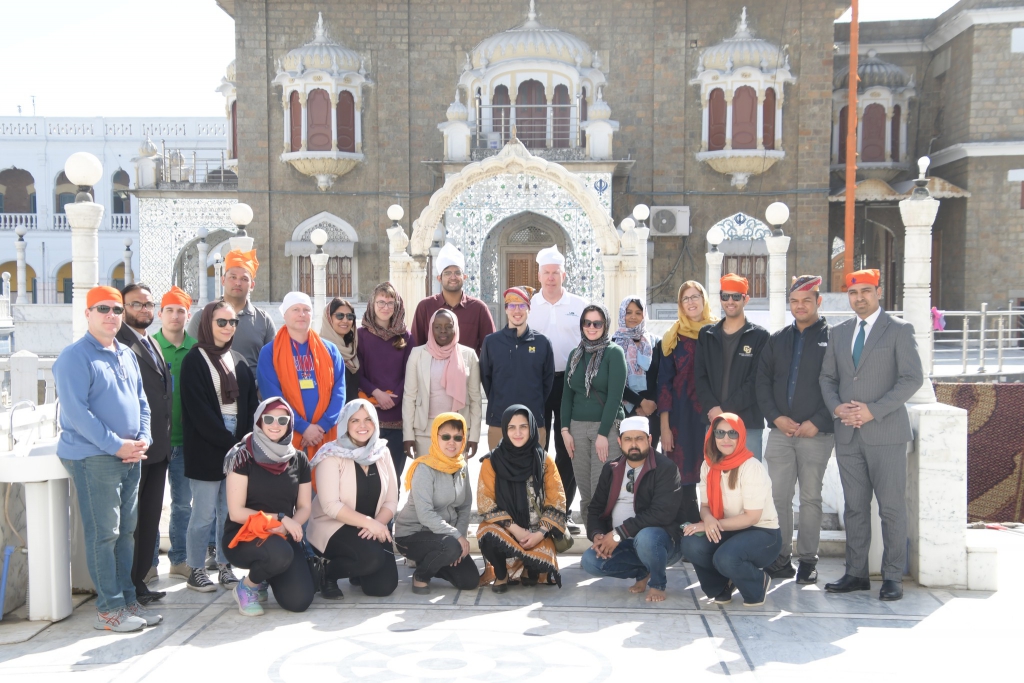 In Islamabad, the group visited the Pakistan Monument where they took in the stunning views of the capital city. After this, they stopped by Lok Virsa, home to local craft exhibitions and the Heritage Museum (the first museum of ethnology in the country). Many reps bought trinkets and souvenirs as they learned about living traditions of the Pakistani people. A trip to the beautiful Faisal Mosque, where grand architecture meets beautiful natural topography, rounded up the full day.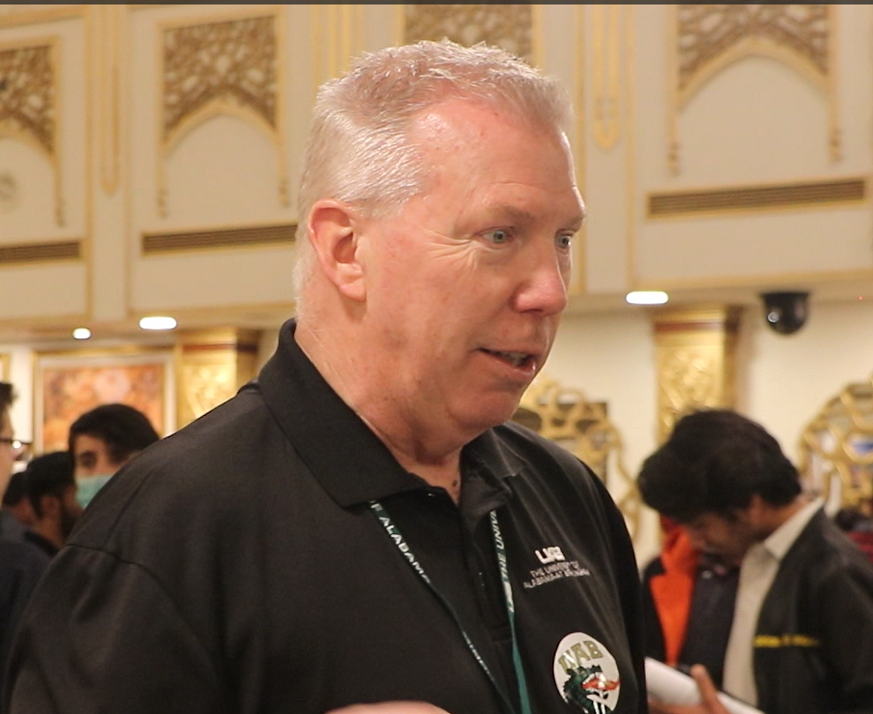 "The tourist activities, food, and company were excellent," said Vince Milam of University of Alabama at Birmingham. "A 10/10 for the team! I look forward to returning to Pakistan for upcoming EducationUSA events."