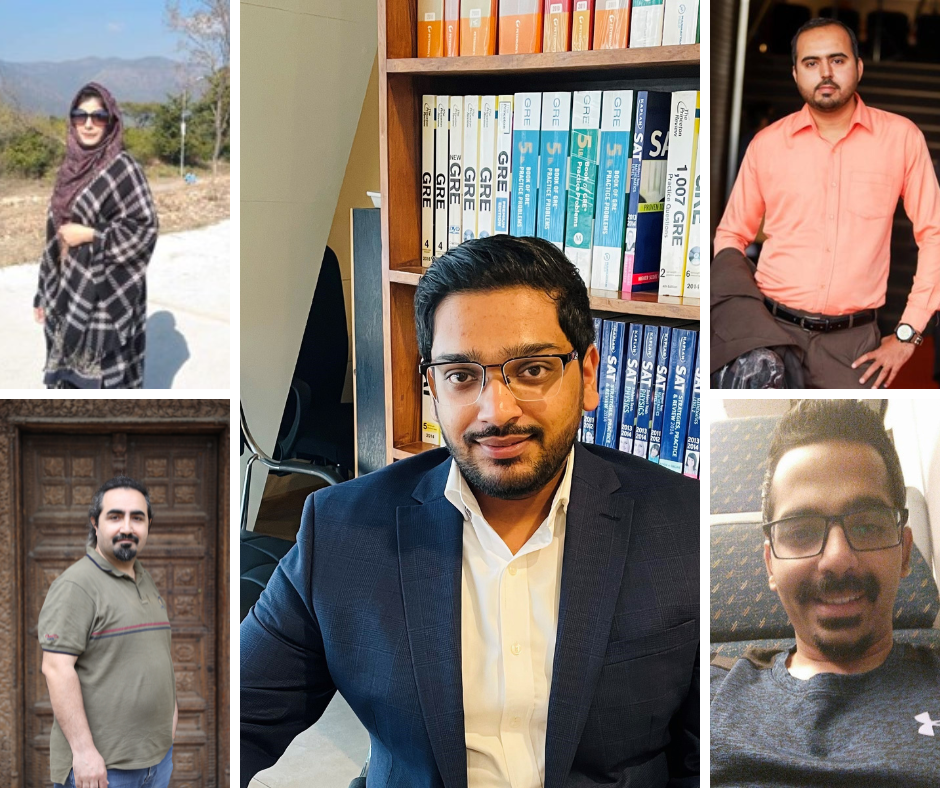 This quarter, we welcomed five new members to Team USEFP.
Omer Bashir
Omer, an EducationUSA adviser in Karachi, recently moved to Pakistan after having lived in Houston, Texas for the past 12 years. He has been in the educational sector for seven years and is passionate about helping students achieve career success by obtaining higher education in the United States. Omer has a business degree from the University of Houston – Victoria. In his spare time, he enjoys spending time with his two kids and exploring new restaurants in the city.
Zainab Khanum
Before joining USEFP as an examination assistant in Islamabad, Zainab worked at Faysal Bank and Meezan Bank, and as an online teacher and trainer at several educational institutes in various countries. She received her bachelor's degree from Quaid-i-Azam University and an MBA from Bahria University. She is a silver medalist and distinction holder.
Syed Muhammad Hassan
Hassan recently came aboard as an examination assistant in Karachi. He previously worked at the Institute of Business Administration (IBA) as an academic administration and hopes to become an integral part of USEFP's testing department. Hassan holds a master's degree in human resource management from University of Karachi and a postgraduate diploma in the same field from IBA.
Doulat Baig
Doulat, a communication officer for the Pak-U.S. Alumni Network (PUAN) in Islamabad, has worked in development and media production for over 15 years. He is passionate about multimedia storytelling and is a folk musician and composer. He plays instruments such as the rabab, pamiri sitar, guitar, and more. Doulat has a master's degree in mass communications.
Yasir Aman
After completing an MBA from Turkey, Yasir rejoined USEFP in January as an examination assistant in Karachi. He has worked in multiple roles in finance and administration.