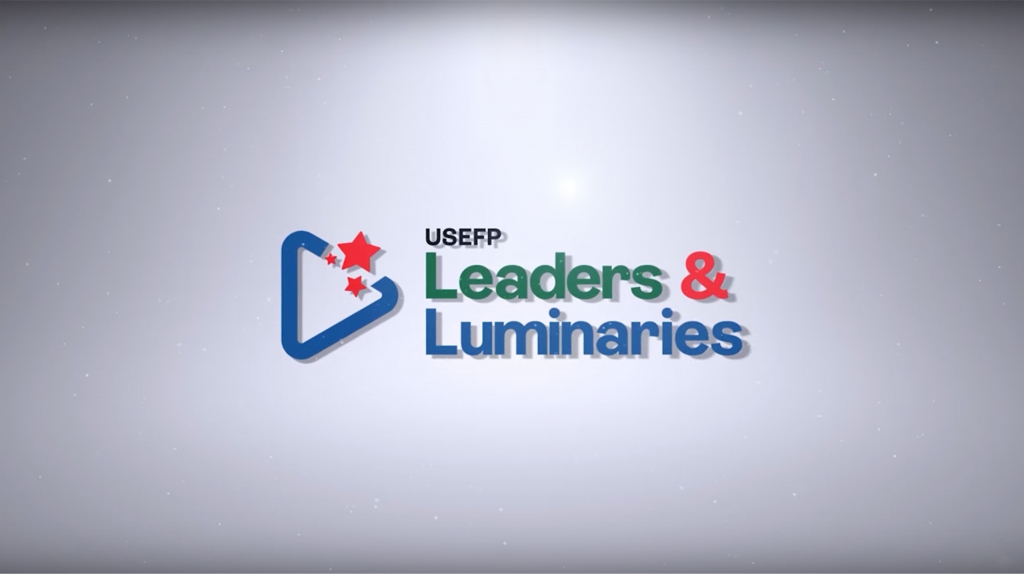 To celebrate 75 years of U.S.–Pakistan relations and highlight the achievements of alumni, USEFP launched a special video series in August called USEFP Leaders and Luminaries. The five-part series features Fulbright, Global UGRAD, Hubert H. Humphrey Fellowship, and Foreign Language Teaching Assistant (FLTA) alumni. These trailblazers belong to different regions of Pakistan and represent a variety of fields. Aiming to build a stronger, safer, and healthier society, their work reflects the foundation's mission of promoting mutual understanding through exchanges.
Here are the visionaries:
Dr. Zaeem Zia
Dr. Zia, previously featured in our Spotlight Alum section, is intent on transforming the public health landscape in Pakistan. As District Health Officer Islamabad, Dr. Zia has introduced innovative solutions to medical health challenges. He completed his Master's in Public Health on a Fulbright scholarship from the University of Oklahoma in 2013.
Hassan Mujtaba Zaidi
Zaidi is the recipient of the coveted Queen's Young Leaders Award 2018 and a social entrepreneur trying to bring about change through art. He is the founder of Discovering New Artists, a social enterprise that builds creative learning opportunities integrated into arts and design for students from both private and low-income sectors through its one-for-one model. Zaidi attended Humboldt State University as part of the Global UGRAD Program in 2011.
Dr. Nudrat Piracha
Dr. Nudrat Piracha is the first Pakistani woman to have qualified as a Doctor of Juridical Science (SJD) and is the author of the acclaimed book 'Toward Uniformly Accepted Principles for Interpreting MFN Clauses: Striking a Better Balance between State Sovereignty and the Protection of Investors'. With extensive experience in international commercial and investment arbitrations, she aims to revolutionize the legal system in the country. Dr. Piracha completed her PhD from George Washington University on a Fulbright scholarship and was also previously featured as a Spotlight Alum.
Dr. Amjad Saqib
Philanthropist and founder of Akhuwat Foundation, Dr. Amjad Saqib is transforming thousands of lives in Pakistan by providing interest-free microfinance services and free education to students from underserved areas. He is the recipient of many prestigious awards including the Ramon Magsaysay Award 2021, the Sitara-e-Imtiaz, and the Point of Light. Dr. Saqib attended American University in 1993 as a part of the Hubert H. Humphrey Fellowship program.
Iram Shehzadi
Iram Shehzadi is an English lecturer and FLTA alumna striving to introduce new skills in the teaching field. With knowledge gained through the FLTA program at New York University, she uses innovative methods and techniques to engage with students.
Click here to watch these inspiring interviews.