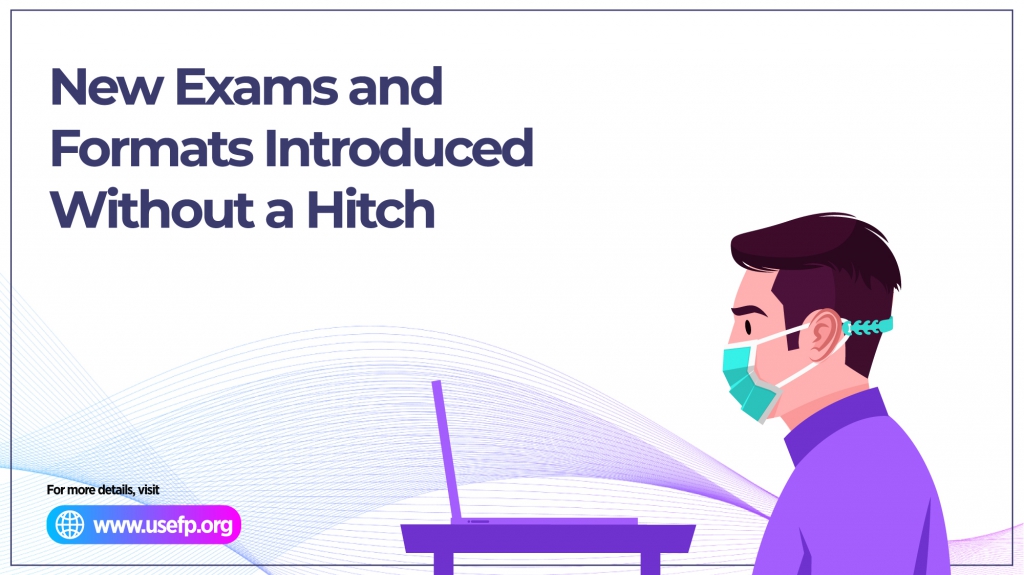 This quarter, the testing department continued to efficiently administer exams in a challenging yet rewarding environment. Even as new tests and formats were introduced, Covid-19 safety protocols remained firmly in place. Here are some highlights:
Considerable interest in PTE
After the launch of the Pearson Test of English (PTE), a new English language proficiency test suitable for those who want to pursue academic goals in the United States, Australia, New Zealand, and the United Kingdom, the department accommodated a significant increase in test-takers. Over the last three months, 919 candidates appeared for the PTE. This exam is completed in just two hours and scores are issued within 24 to 48 hours.
Increased Registrations for Occupational English Test
The Occupational English Test for healthcare professionals looking to pursue their professional goals in the U.S. also saw an increase in registrations. The department proctors these exams every two weeks on Saturdays and Sundays. During these alternate weekends, USEFP's testing lab is fully operational to cater to the large number of OET test-takers.
Changes in the SAT
Aside from a new digital format that is more adaptive, new adjustments to the SAT now include a shortened test, allowance of graphing calculators in the math portion, and faster results. Moving forward, the entire test will be two hours long instead of three and questions will be more concise. Despite the overhaul, it will remain based on a 1600-point scale and continue to test skills related to the three subject areas of reading, writing and math.
Self-paced GRE preparatory course
For the first time, the Educational Testing Service (ETS) is offering a self-paced, comprehensive online prep course called the Official GRE Mentor. This includes 640 real GRE test questions, skill-building content, and a full-length, timed practice test. Candidates interested in preparing for the GRE can set personalized goals, track progress, take detailed notes, understand strengths and weaknesses, and earn achievements all through one easy-to-use platform.