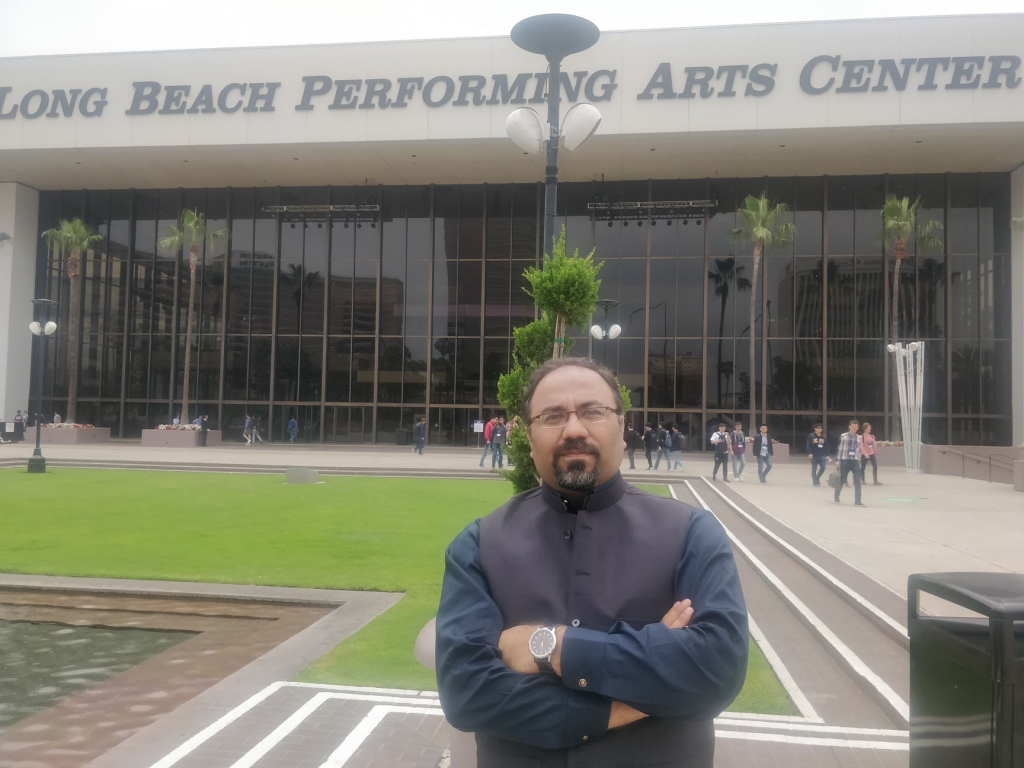 Fulbright alumnus Dr. Mohsen Ali and his team at Information Technology University (ITU) recently won the highly competitive international research grant 'AI for Earth Innovation' for their work on glaciers.
This grant, a joint initiative of National Geographic and Microsoft, aims to support projects that use artificial intelligence to improve the ways in which the Earth's natural systems are monitored, modeled, and measured. This is the first time it has been awarded to a Pakistani research team.
About the project
The ITU team, led by Dr. Adnan Siddique as the PI, with Dr. Ali and Dr. Khurram Bhatti both serving as co-PIs, will focus on the use of artificial intelligence for glacial lake outburst floods (GLOF) hazard potential assessment in the Chitral valley. As glaciers in Pakistan's northern areas are shrinking and gradually retreating, this is a vital and time-sensitive project. It will provide crucial tech-intervention to close the gap between the effects of climate change on glaciers and the consequential impact on locals residing downstream. Data from satellite imagery and on-ground weather stations will be analyzed to monitor the glaciers and identify potential dangers.
Making us proud
Dr. Ali, an assistant professor at ITU and co-founder of the Intelligent Machines Lab, won a Fulbright scholarship to complete his PhD from the University of Florida in Computer Vision. Since then, he has been trying to solve a multi-disciplinary problem: how to understand urbanization and the economic condition by combining information from satellite imagery analysis and geo-spatial datasets. His current interest is in designing machine learning algorithms that require less labeled data and are more interpretable.
According to Dr. Ali, his Fulbright journey has played a major role in his professional development.
"Many scholarships give you the chance to study in centers of excellence, but the Fulbright program does more than just that: it enables you to build bonds that stretch beyond geographical boundaries and cultures. Your interactions with people from all corners of the world help you grow tremendously. They truly open up your mind and that is the real objective of the Fulbright experience," he says.
"In a time defined by the politics of 'them' versus 'us', programs such as this are the need of the hour."
Amassing more accolades
And with this grant, it seems that Dr. Ali is just getting started. We've gotten word that he has also received the celebrated Google Research Scholar Award, worth USD 60,000, for a winning proposal that he is the PI for (the co-PI is Dr. Izza Aftab, another Fulbrighter!). More on that in our next issue.