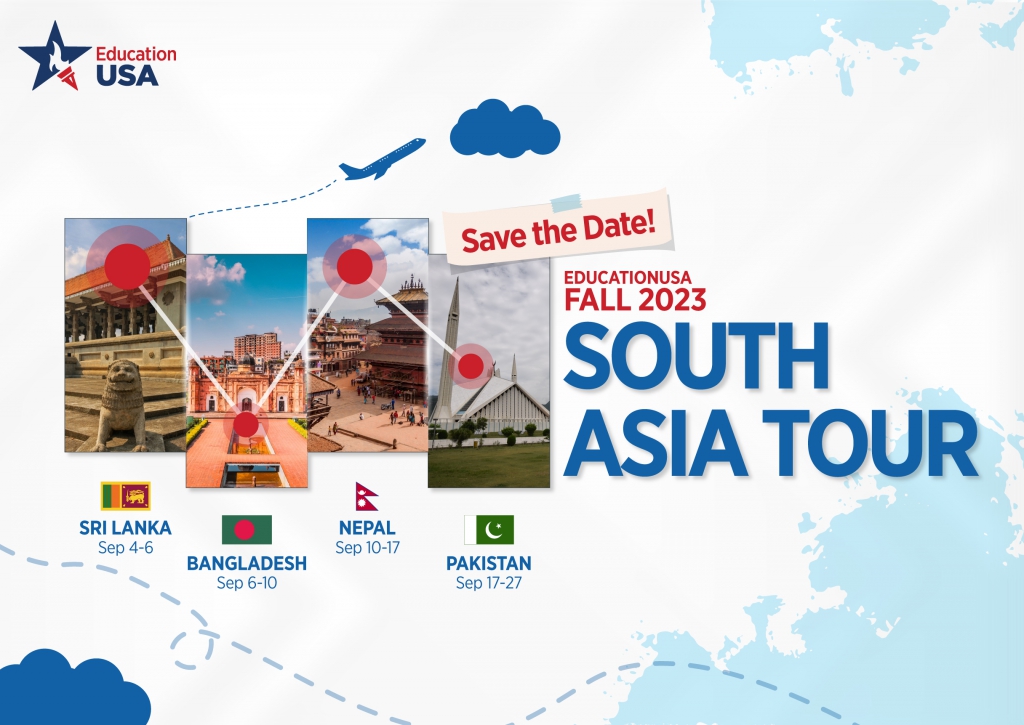 The highly anticipated EducationUSA South Asia Tour 2023 was announced this quarter, which means Team EducationUSA Pakistan is already hard at work to see it all come together. The tour, catering to U.S. higher education institutions eager to converse with and recruit students from the region, will also cover Sri Lanka, Bangladesh, and Nepal.
Slots are limited and the group of representatives from U.S. institutions will be in Pakistan from September 17 to 27. During this time, Team EducationUSA will organize various activities, such as structured visits to local high schools and universities, networking teas with Pakistani counselors, large university fairs in Islamabad, Lahore, and Karachi, and curated sightseeing trips.
To read more about the previous South Asia Tour, click here and here.
For more information on registration, schedule, and pricing, click here.