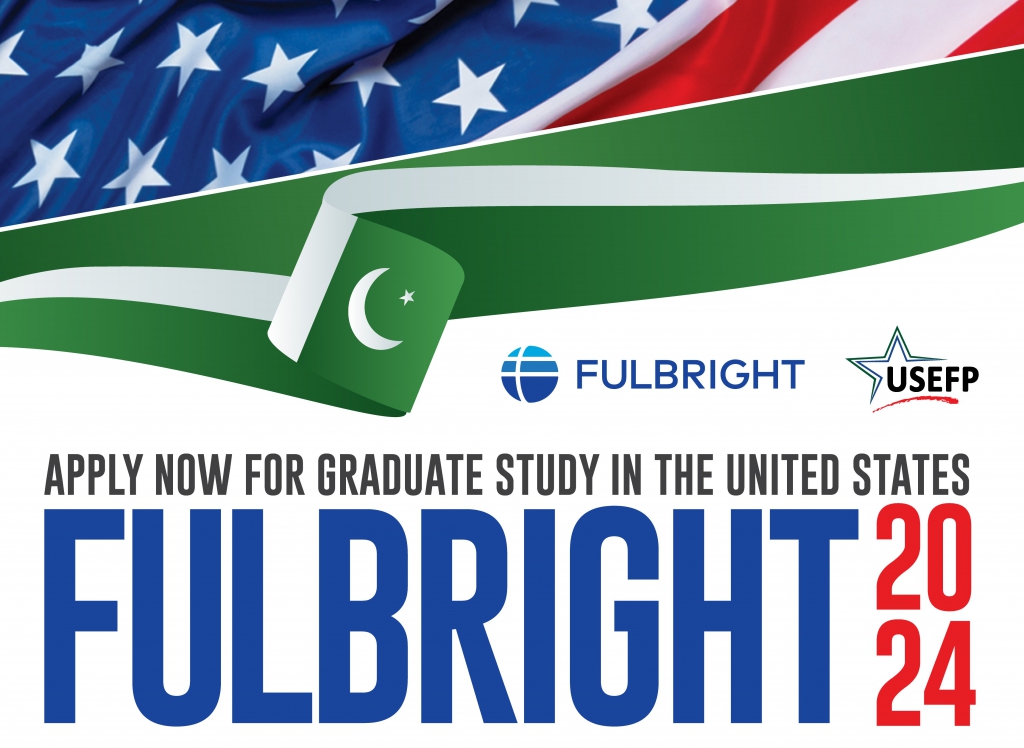 The eagerly awaited 2024 Fulbright Student competition for Master's and PhD level students commenced in January, with the closing date set for April 12. The announcement received wide press coverage.
In a message to potential applicants, USEFP Executive Director Rita Akhtar encouraged talented students and working professionals to learn more about the program.
"Graduate programs in the United States are the best in the world. Anyone who is academically ambitious and wants to work for the social and economic improvement of Pakistan should consider applying. Fulbright is a merit-based program, but merit encompasses hopes and plans for the future and not just past achievements. Therefore, people who have big dreams but, so far, few opportunities should not count themselves out," said Akhtar.
Building bridges
Funded by the United States Government, the Fulbright Program in Pakistan is the world's largest in terms of financial contribution. The highly competitive and merit-based scholarship covers graduate study, including tuition, maintenance, insurance, and air travel.
"The Fulbright program is the United States' premier academic exchange program, connecting people and nations and fostering mutual understanding since 1946," noted the U.S. Embassy's Country Public Affairs Officer Will Ostick. "The U.S. Mission to Pakistan is proud to support one of the largest programs in the world and we look forward to meeting this year's candidates for this prestigious academic exchange."
USEFP welcomes applicants in all disciplines, including energy, water, agriculture, health, education, environmental science, and climate change. While clinical medicine is not included in the Fulbright Program, non-clinical public health applications are encouraged. The Graduate Record Examination (GRE) is required for all applicants. Under the new scoring system, a minimum score of 145 is required in the Verbal and Quantitative sections of the exam.
For the 2023 academic year, USEFP received a whopping 1,157 applications and selected a record number of 217 students. Of these grantees, 60 percent are women. In the past two decades, 2,568 Pakistanis have been awarded these scholarships to study, conduct research, exchange ideas, and contribute to finding solutions to shared international concerns.